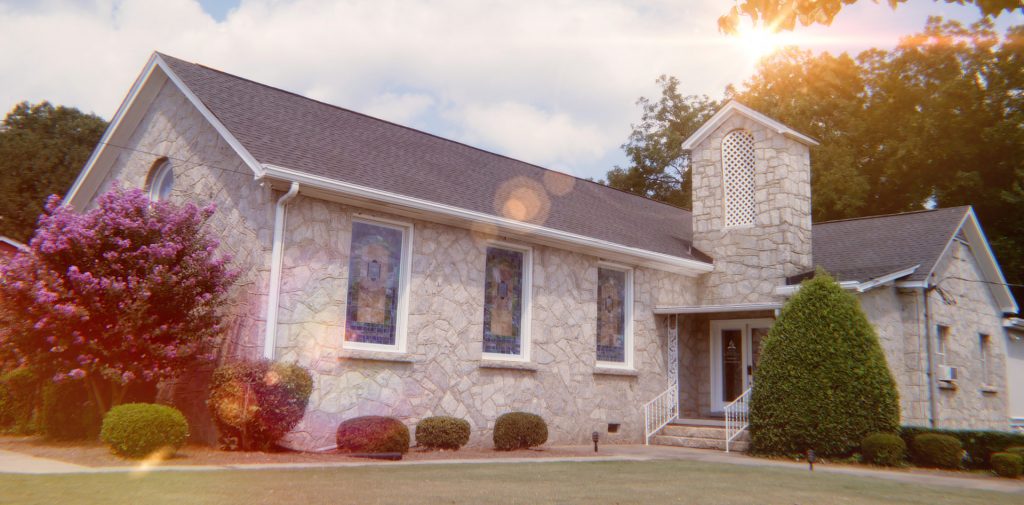 In the book The Little Rock Church, you will find a wonderful story that happened in a small rural town in Northeastern Georgia. We hope that as you read this story you will not only be touched at how God worked but that you will be inspired to let God use you to His fullest!
We thank Barbara Dietrich for her dedication and gracious acceptance of allowing us to place her book on our website. Barbara was a major contributor to this church from the beginning. If it were not for her and others (which are in the book), this church would not exist. Thank God for people who have a vision and are willing to go out and fulfill the Great Commission (Matthew 28:19-20)
19 Go ye therefore, and teach all nations, baptizing them in the name of the Father, and of the Son, and of the Holy Ghost:

20 Teaching them to observe all things whatsoever I have commanded you: and, lo, I am with you always, even unto the end of the world. Amen.

Matthew 28:19-20
If you are ever in the Auburn, GA area, we invite you to come by and join us Sabbath Morning. If you are traveling, stop by, we would love to show you around!
Until then, enjoy our Story!