Oct 9-11, Chilhowee Campground
Campground does not have an exact address but it takes about 3 hours to get there.
Chilhowee Recreation Area
3174 Hwy 64
Benton TN
423-338-3300
Link to Google maps location and information.
Auburn church family will each need to book their own site.
If you want to be with the church group, book your site in the C & D area. See the map below.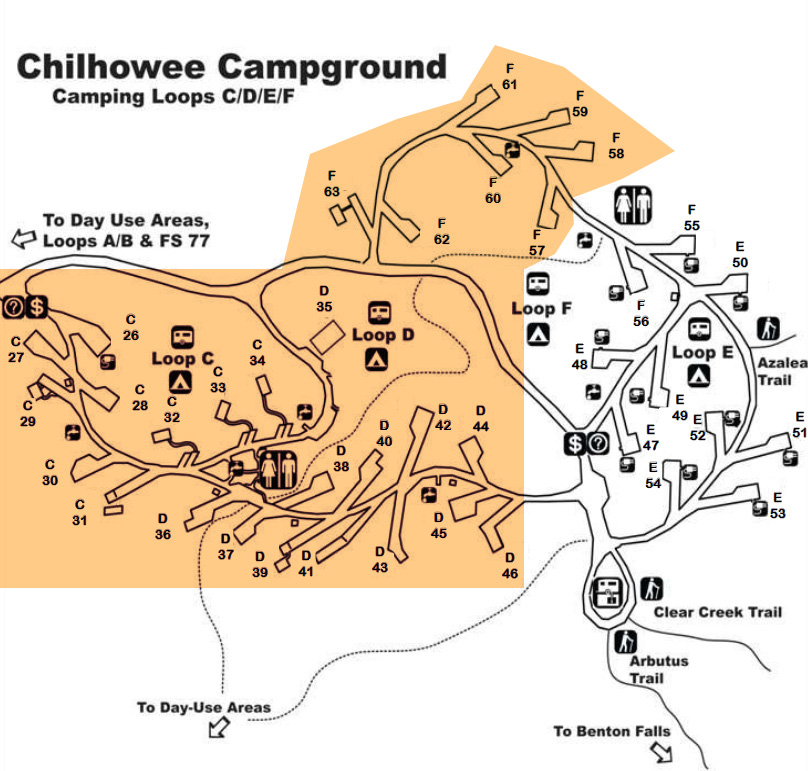 Try to book in the area that's highlighted.
The cost is $32 for 2 nights.
FYI: There may be other sites with electric hookups in a different part of the campground.
It appears one can put a tent or a camper in each of the sites that we're looking at but no electricity.
For more information about the site and location, see this webpage:
Possibility of a whitewater rafting excursion for those who are interested.